We take "child-oriented" as the core value of our school curriculum, placing an importance on children developmental needs and learning characteristics, strategically by placing games in learning interesting lifelike topics, running through the six big learning categories, encouraging children to think from multiple aspects, to explore and put abstract concepts into practice independently, and to construct comprehensive learning experience, these would help children to stimulate their learning interest and enhance their motivations, the rationale behind is to assist them to lay a strong foundation on the five ways of life be developed in a balanced manner.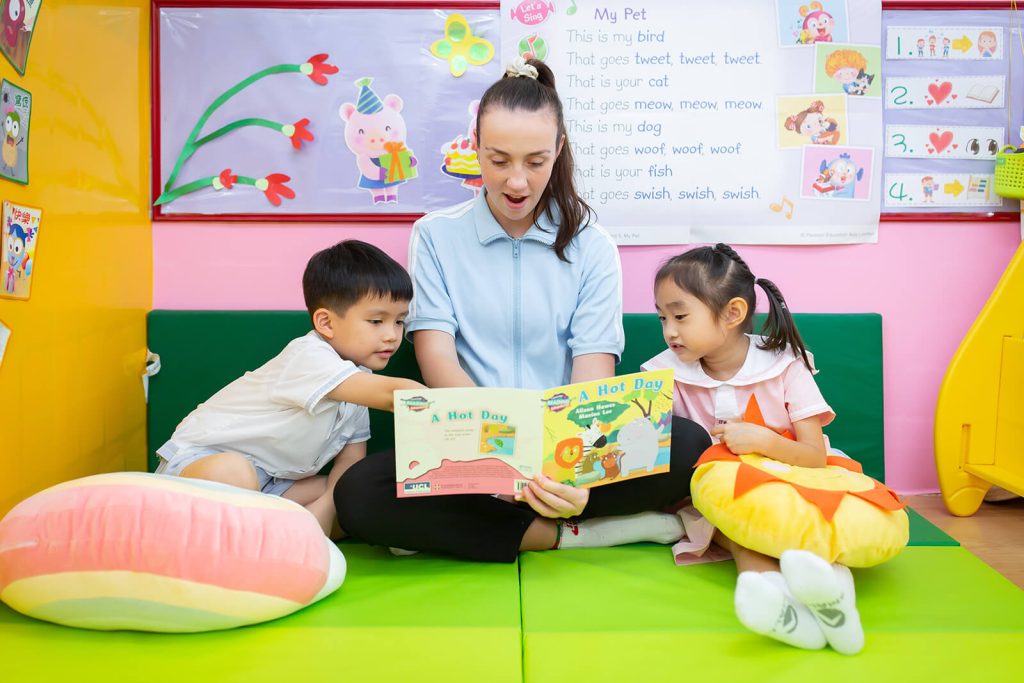 Cognition and language development
The school adopts Thematic Approach, Project Approach and teaching with Picture Books, we encourage young children to explore learning with five senses, which aim to induce and satisfy children's curiosity, develop skills and abilities in exploration, initiative proactive learning and problem solving. We employ school-based English teachers and Putonghua teachers who can enhance children's confidence and ability to use biliteracy and trilingual in a lively and vivid contexts and games.
To participate in the "Jockey Club Home-School Physical Fitness Academy for Kindergarteners", it aims to optimize our physical fitness courses and design physical activities suitable for the development of young children, and help them to get physical workout and develop fitness as well as to establish children's good lifestyle and self-care ability.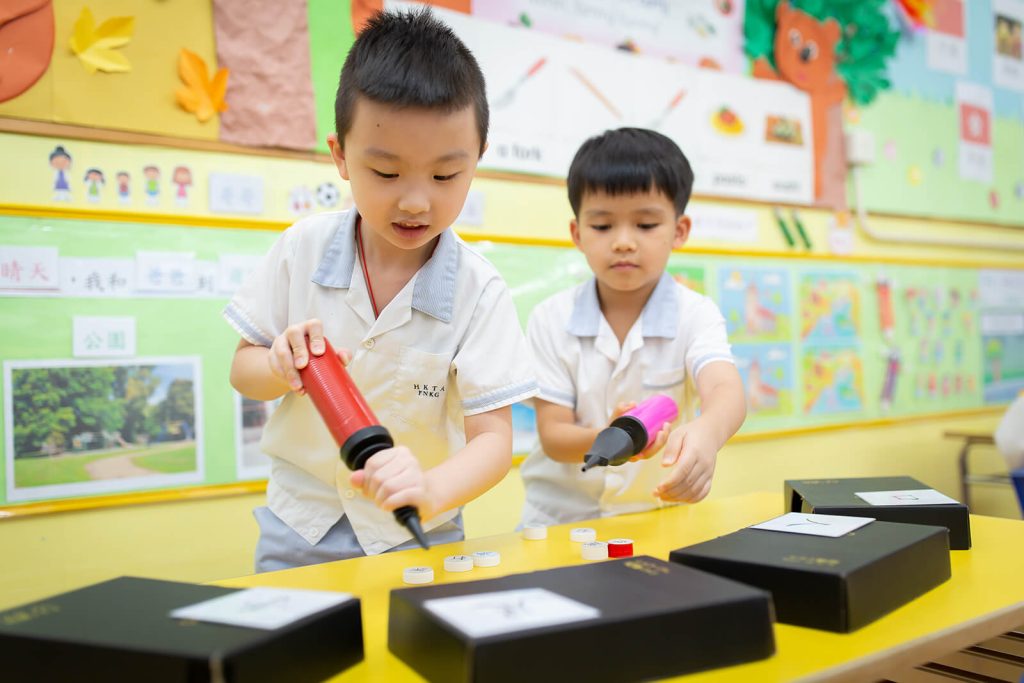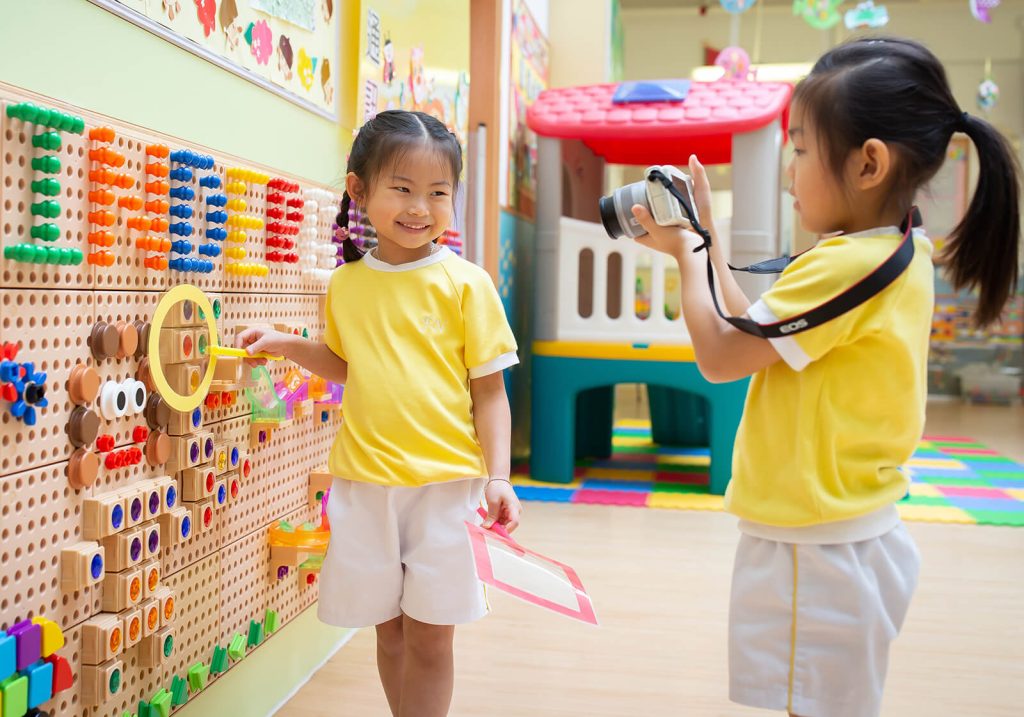 The school attaches great importance to nurturing children's good ethics, actively implements moral education courses, with picture books and diversified activities, helping children to develop positive values and attitudes, learn to respect and care for others from an early age, and build a caring and inclusive culture as well as enhance students' sense of national identity.
Affection and Social Abilities
The development of children's affective attitude and social abilities begins with an understanding of self-emotion and building self-image. The school enriches children's group life experience through different games, community visits, performances and competitions, they learn to express their feelings and needs in an appropriate way, and cultivate team spirit and team work by collaborating and cooperating with others, and establish good interpersonal relationships.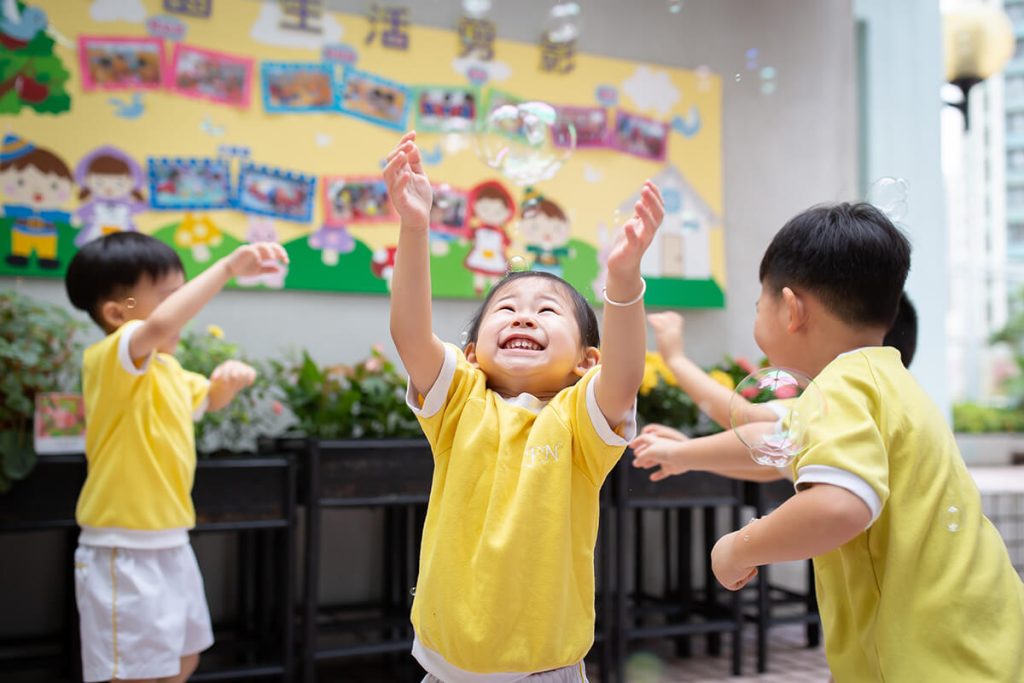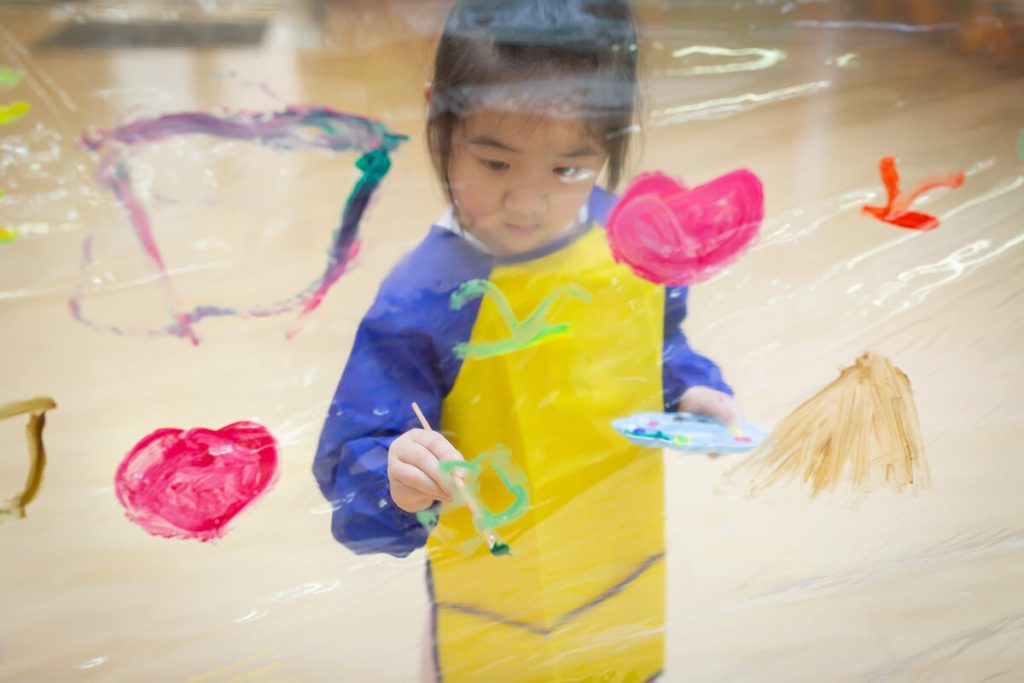 The school creates fun music, art activities according to children's abilities so that their sensory experience can be enriched, our activities expand their appreciation and interest in diversity in art and cultivates children's abilities to explore things independently, and cooperate with others, as well as inspire their creative thinking.